Ugh. The Kardashian-Wests have done it again. Didn't think it was possible to come up with a dumber name than North West—yet, in an inhuman feat of narcissistic absurdity, they accomplished just that: all hail, Saint West.
So, I thought I'd come up with some ideas for their next baby's name. Because clearly they need help.
1. #NoOneCares
Straight to the point.
2. P.O.S.
Naturally.
3. Jesus
Middle name, Yeezus.
4. Ritard
Emphasis on the Í, people.
5. South
I think we can all agree this is the rational choice. Plus, someone has to be the living symbol of the downward trajectory of these people's lives/moral compasses/integrity/any semblance of their natural bodies.
6. East
Don't pretend like you aren't waiting for a little east-west action. You know—to invoke the duality that lies within each of us, and underscore the polarity of all existence (as Kanye, the self-proclaimed omniscient deity that he is, would say).
7. #DidIMentionNoOneCares
Just want to be sure.
8. God
Middle name, Complex.
9. Kim-Kanye
Makes sense.
10. #DoYouUnderstandThatNoOneCares
No question mark necessary, it's rhetorical.
11. Douchebag, Jr.
12. Jan
Because, regardless of gender, nobody likes a "Jan." Nothing good comes from "Jan."
13. Chris-Humphries
They hyphen is important. Or Ray-J. Or O.J. Gotta pay homage to those who came before. #respect
14. #IGiveMyParents'Marriage2MoreYearsMax
#Truth #PrenuponFLEEK
15. Taylor-Swift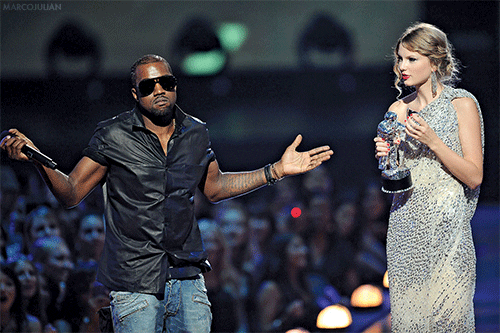 #reparations
Featured on News Cult: http://newscult.com/ideas-kimkanyes-next-babys-name/