Being able to effectively tell someone off is an important life skill, because everyone is terrible. As someone who frequently encounters the need to tell people off, but struggles with how to do so—because confrontation is uncomfy, whether in a professional, romantic, or platonic context—allow me to share what I've learned on the subject so you can hopefully have an easier time expressing to your nemeses just exactly where they can shove it. 
1. Do it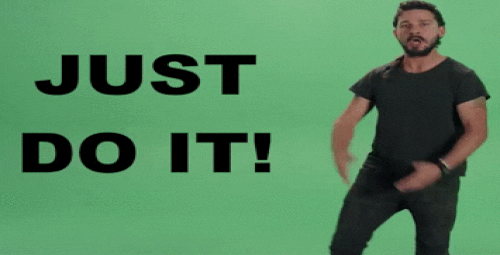 It's kind of scary to tell someone off, even though they're the one in the wrong. But you've just got to get over your nerves and do it. As I like to say, ball up—or, ovary up. Bullies rely on peoples' weakness and fear. So they're expecting you to cower, not to stand up for yourself. Which is why it's that much sweeter when you do tell them off, because it completely catches them by surprise and takes the wind out of their overinflated sales. You're a motherfucking sparkling shining throwing star hurtling right at them and they'll never see it coming.
2. Be straight and to the point 
You want to leave emotion out of it and no room for misinterpretation/manipulation of your words. Just state the facts, without over-explaining or being apologetic. Bullet points are helpful if you're doing this in an email. As are sound effects. E.g. as you type the below bullet points, yell out "BAM" after each one.
-'Let me be very clear—your lack of professionalism rivals even Bill Clinton's circa Monica Lewinsky, and I will not stand for it.' ["BAM"]
-'The way you speak to me is inappropriate, disrespectful, and completely unacceptable. I am not Donald Sterling's girlfriend. I will not tolerate it.' ["BAM"]
-'You have failed to do your job and fulfill your obligations—for a minute, I thought I was a resident of New Orleans during Hurricane Katrina and you were FEMA. This needs to change.' ["BAM"]
I don't care if you're alone at home or on your computer at a crowded coffee shop full of people who don't have real jobs but want to convince themselves they do "writers"—saying these sound effects out loud will really add a dose of BAMF to the situation.
3. Take no prisoners
Listen, as with every bout of psychological warfare, there are going to be casualties. Maybe the person you're about to tell off used to be a good friend, or maybe they're a co-worker you have to see and interact with every day, or maybe they're your soon-to-be ex-significant other, so you kind of dread the fall out. But, such is life. Clearly this person is a toxic presence in your life, and it's time to take out the trash. #maythebridgesyouburnlighttheway
4. Make it clear you don't give a shit about this person
Or what they think of you. People who require telling off are power-hungry control freaks. They like thinking they're the dominant one, and that you have some fear of or admiration for them. Which is why it's so fun to pull the rug out from under them and make it clear, in no uncertain terms, that you couldn't give less fucks, unless it's possible to give negative fucks, about them. If you were on a sinking ship together, you would have no concern for their ability to make it safely onto a lifeboat. If you were on a crashing plane together, you would put on your oxygen mask first and not hesitate to not assist them with theirs. You could hear that they died and frankly it would put a little pep in your step. In the courageous and insightful words of Big Sean: "I got a million trillion things I'd rather fuckin' do than to be fuckin' with you, lil stupid ass bitch. I don't give a fuck about you, or anything that you do."
5. Remember it doesn't matter how they react
You can't control how they respond to you, so do what you do best, and don't care. They could, and probably will, blow up. They may scream, they may yell, they may shit talk you to other people, they may slash your tires—none of that is your fault, and all you have to do in reaction is maintain composure and let them be the architect of their own undoing. Of course you can and should and will still destroy them, because nobody gets away with treating you like that, but do so with subtle revenge tactics—we're talking Shakespearean combat. On the outside, you're all smiles, rainbows and bright-eyed fucking bushy-tailed bunnies.
Featured on News Cult: http://newscult.com/tell-someone-off-without-total-bitch/