At one point or another, you're going to get fired. Everyone does (unless you're balls-deep in nepotism). It's just another shit fact of life to add to the pile. And it feels like a much bigger deal than it actually is, which is why you need some effective coping mechanisms so you can survive it. Here's what I've learned about getting fired and the best way to deal with it.
Don't take it personally
Even if it is personal. If you internalize it, you'll shame spiral and that does no one any good. Of course, I suppose if you being fired is a result of your behavior, it could be a learning opportunity (excuse me while I choke down the vomit that the phrase "learning opportunity" induces)—but even that only goes so far before you have to move on and up. So whether or not it's your fault, being fired is water off a duck's back. It does not define you, it does not say some horrible truth about you, and it doesn't have to prevent you from living your life. #rollingwiththepunchesrightthefuckoutthedoor #byeeeeee

Be cordial
While the chances are that if you're being fired, it's going to be a tense situation, regardless of the circumstances, try not to burn too many bridges. Whether your boss is the world's largest prick or a nice guy who couldn't afford to keep you on, be polite, professional, and unemotional throughout the process. If nothing else, this will up your chances of being able to get a good    reference out of them—and we'll do anything if it benefits us, even if that means feigning politeness to someone we hope with our every waking breath gets hit by a bus, run over, and then backed over again by the bus, à la Suge Knight.

Ask for severance & a reference

If you're not automatically offered it. The worst that can happen is they say no. Check your state labor laws to see if you're legally entitled to severance, so that if you face resistance, you can back up your request with facts. And even if your employer isn't bound by law to give you anything, I think it's still worth a shot—you'll never know until you ask. Likewise, ask if you can count on a good reference—ideally you'd get one in writing, but if nothing else, make sure you establish where you stand with your boss' future recommendation or lack thereof so you don't have to awkwardly reach out to them after you've officially cut ties (not that you can't still reach out to them, but I find it's easier to just get these things out of the way). And if they say they won't give you a positive reference, at least you figured that out right out the gate so you won't waste time relying on it and can game plan alternative references (and of course also how to ruin their life).
Make sure to document everything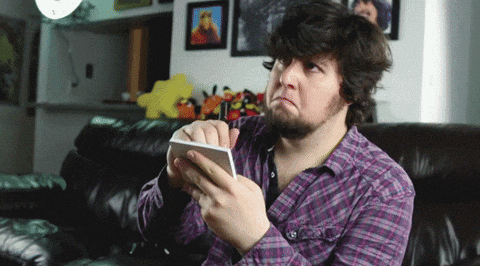 Write down everything that happens and is said, and try to get everything in writing from your employer, just in case you have to file a complaint against them. If we've learned nothing else from Hillary Clinton, a paper trail is the best possible indictment. And also you don't want to have to rely on your memory—it's going to be really hard to recall exactly how many times your boss called you a "fucking cunt" if you don't tally it as it's happening (14).

Apply for unemployment
My understanding is that you're eligible for unemployment if you're fired/laid off, but not if you quit. Which is one of the perks of getting fired—we can outlast even the most untenable of employment situations if it means the difference between $0 and $500 per week. Sure, it's never going to be as much money as you were making, but it's something, and it will help tide you over until you find your next gig. #you'restillgonnaneedtocutbackonyourlattesthough #andyourbikiniwaxes #embracethebush
Featured on News Cult: http://newscult.com/weve-deal-getting-fired/