You'd think the infinity "reunion specials" for each season of each Real Housewives franchise would be enough to answer any questions I have for them, but nope—I've got more. So here's what I would ask the "Real Housewives" if I was ever graced with the chance to interview them. 1. Are you ever confronted with the utter meaninglessness of your existence and everything you hold dear?
2. Studies show you've singlehandedly kept the taffeta industry in business. Why?
Part b) Why?
3. Have you ever eaten bread?
Part b) And kept it down?
4. How many Chinese children did it take to bedazzle everything you own?
5. What's up with your face?
6. How many homeless people have you hit & run with your Bentley?
A) At least 3
B) Approx 10
C) Def in the teens and Suge Knight'ed at least 4 of them too
7. Who will get to keep the offshore accounts when your marriage falls apart on national television—you or your husband?
8. Do you ever worry that your children will take after you?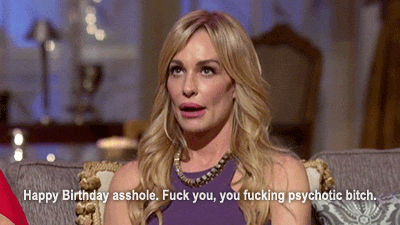 9. How much do you pay your Mexican nanny/maid/personal assistant/cook/gardener/parent to your kids?
10. Are you jealous that your husband has more Botox than you?
11. Marry Fuck, marry, or marry kill: Donald Sterling, Donald Trump, and Hugh Hefner?
12. How much money did you spend last year on throwing "charity events" and how much money did you actually raise for charity?
13. Is tax evasion an acquired skill, or are you just born with it?
14. Can you really be considered human if the majority of your body is composed of synthetic materials?
15. Which of the choices below would you use to describe your skin color?
A) Tang
B) Hi-C
C) Pyridium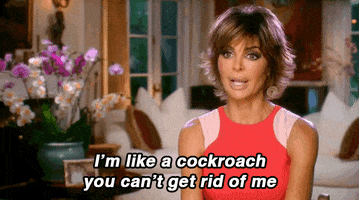 16. It's fair to say your marriage is a form of prostitution, correct?
17. But seriously your face though
18. Which of the below would you say best describes your fashion mantra?
A) "Every day is prom night!"
B) "If it's not chunky, it's not jewelry. #likevomit #asincannedbeefstew #see:myassbeforeIhaditreplaced"
C) "Your clothing should always be more expensive than the cost of clean water for any given impoverished country. Otherwise, how can you be sure you're better than all those brown people?"
Featured on News Cult: http://newscult.com/questions-ask-real-housewives-ever-chance-interview/