It's no secret that TSA officers are the least qualified people to do their jobs. Thus, it takes a special kind of witchcraft to be able to get through their security hoops. But I've got it down to a science, so fear not—here's how you make it through airport security.
1. Pray to the gods of TSA Pre√
Pre√ is like Nutella—Heaven sent. It means you get to keep your shoes on, your laptops in your bags,  you get to skip the line of losers who didn't make the cut—the world is your oyster with Pre√. Unfortunately, it's up to a random iPad to assign it (I think there are also other ways you can get it permanently, like if you travel often enough, or pay a fee or some bullshit like when you get to use the HOV lane without carpooling as long as you buy a transponder), so your prayers may only be as effective as those who pray to end gun violence.
2. Do whatever the fuck you want with your liquids of 3-oz. or less
Unfortunately the equal to or less than 3-oz. rule is still in effect, but I've found that it is no longer necessary to fit all 3-oz. or less liquids into a quart-sized plastic bag. How did I learn this? By just ceasing to follow the quart-sized plastic bag rule a couple years ago, and getting away with it every time, with no mention of protest by any TSA dipshit agent.
3. Request the metal detector instead of the full-body scanner
Maybe because you don't want your organs to be zapped by x-rays, or for the security agents to be able to see right through you, or you just want to fuck with them. But insist, for whatever reason you make up, that they let you go through the metal detector, and see how flustered they get. It will be sufficiently amusing. Please note: this may/probably will entail a pat down. During which, you come on to the person patting you down. Male or female—it doesn't matter. Turn the tables on them—they get to molest you? You get to sexually harass them, verbally. Some suggested lines to use on them:
•"Oh boy, I haven't been touched like that since last night. When I touched myself. But I much prefer this. Keep going, please. Almost there.." [of course escalate your volume and heavy breathing as the sentence progresses]
•"Are you single? Because I'm visiting my family and they're going to be severely disappointed that I haven't found a mate yet. How do you feel about kids? Which holidays are you required to spend with your family? What are your thoughts on buying a home? Jenn or Angelina? Miranda or Gwen? Bernie or Hillary?"
•"Where would I even hide a bomb? You, on the other hand—is that an explosive device in your pants or are you just happy to see me?"
4. Use a tray for every item you have
Nothing pisses them off more than when you put everything you have in individual trays. Your shoes go in one, your laptop goes in another, your coat in a third, your purse in a fourth, your roller bag jams into a fifth, and so on. And insist on waiting to proceed until you've watched each and every one of your trays go a safe distance onto the conveyor belt. If they urge you forward, insisting you abandon your trays, tell them you don't trust them not to steal something out of one of your bags while it's still stuck on the metal rolly things, before it gets on the belt, and while you're waiting in line to be violated. This will piss them off even more, and then you'll say, "Why are you so upset? You know, people usually don't react so adversely to criticism unless it touches on some insecurity in them. So, what I'm getting from this interaction is that you, yourself, don't trust that you won't steal one of my valuables,  and you simultaneously hate and get some elicit pleasure from that aspect of your personality. Did I get it right? Hmm? What do you have to hide, Fred??"
5. Pack embarrassing things at the top of your carry-on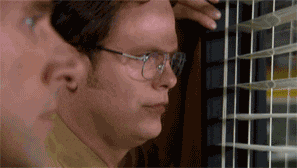 I'm talking hemorrhoid wipes, XS condoms, underwear that says "#squadgoals," and a self-help book entitled Coping with Everyone Else's Inferiority. So that when they pull your bag aside to search it by hand, you can make unwavering, confident eye contact with them as little bits of their soul die off, one by one, for each personal item of yours they grope. Feel free to narrate each item as they pull it out, too, for added effect.
6. Wear shoes that are easy to take off
All kidding aside, having to untie elaborate laces or pull off knee-high boots is just not what we want to be spending our time doing, so I say strap on those Uggs and get it over with. MAKE SURE to wear socks. We don't need to be contracting any foot fungi from the thousands of disgusting people we are forced to accompany through the same carpet space. To balance out the unfairness of the shoe game, wear a hoodie with nothing under it. Then, when they insist you take it off, you'll get to flash everyone, and when they freak out about it, you'll get to say, "Well you told me to take it off—I'm getting mixed signals here. I'm just following the rules you told me, Fred. It seems like you're the one who's lacking an understanding of the proper procedures here, Fred, not me. Fred, if I may be so bold, how did you get your job? Did you have to do any training at all, or were you simply let in because you have a proclivity for blindly following orders without so much as a thought to question what you're taught, like, for example, a Nazi would've done?"
Featured on News Cult: http://newscult.com/guide-getting-airport-security-quickly-humanly-possible/